I was recently talking to my friend about how weird we readers really are. There are so many oddities that we see as being completely acceptable but people out in the boring world just don't get. Here are a few:
1. Having 3826 shelved books TBR but…
2. Being annoyed by all the stupid people!
3. Famous last words!
4. Deciding to stop reading for the night with the good intentions of having an early night but discovering it's completely pointless.
5. And therefore there are a lot hard mornings.
 6. People ask why I like read so much and I'm like…
7. Suffering from hangovers constantly.
8. Straight up lying to friends so that you can stay at home and read.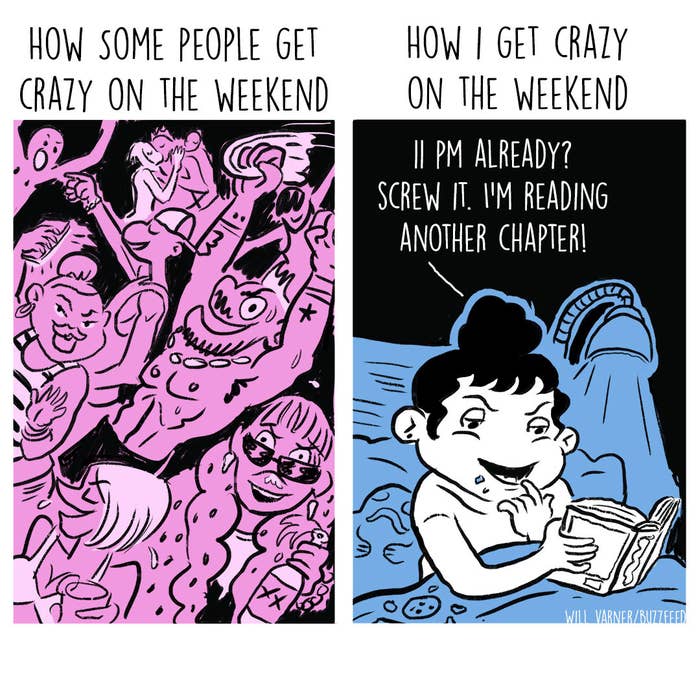 9. And general day to day problems.
10. But the most common thing among readers?
And finally an illustration that captures how the majority of readers feel.